STADIUM AND SOCCER FIELD HEATING

For more than 10 years, ELTRACE has been providing the biggest stadium. The latest is the Field of Honor of the French Rugby Federation in Marcoussis. But we also equipped: AJ Auxerre, Le Havre, Lille, Luchin (Lille Losc), Camps Loges x 2 fields, the Parc des Princes, Troyes, the Stade de France, Bordeaux Lyon and many others. As such, we can provide you with a complete study.
We can determine what are thermal losses (heat losses called thermal flows), which expresses a heat exchange by radiation, conduction and / or convection. On a ground, there are several heat exchanges: convection on the surface of the ground as well as radiation, and conduction on the sides and below the cables.
From the study, to the installation through the supply of heating cables, cold connection cables, connections hot / cold which is the most sensitive point and we have a very great experience with guaranteed results.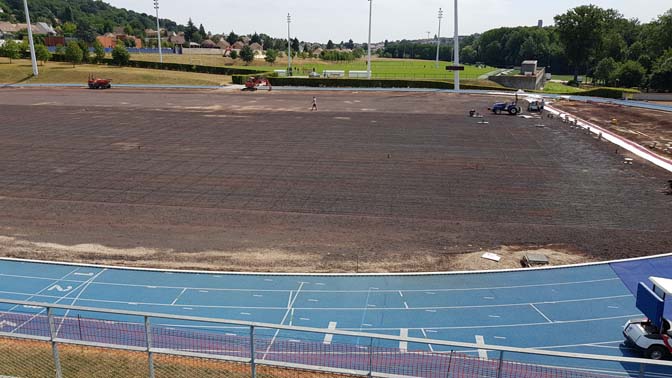 Details

Parent Category: Applications
Last Updated: 27 July 2018