A Growing Company
ELTRACE and its 100% French production facility WORLDTRACE employ nearly 30 employees and are present in over 40 countries, primarily in Europe, North Africa, and the Middle East, through its subsidiaries, joint ventures, exclusive distribution contracts, OEMs, and partnerships. They achieve a steadily increasing turnover.
The companies have acquired premises located near Charles de Gaulle Airport to be closer to their customers, as well as a manufacturing plant located in Normandy.
Made in France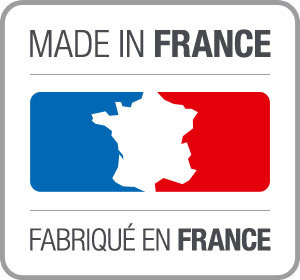 In 2016, WORLDTRACE acquired a new production line for heating cables, which we established on a plot of more than 20,000 m² with nearly 3,000 m² fully dedicated to production in Normandy.
The "Made in France" concept continues to grow in 2022 with the acquisition of a brand new production line to meet the increasing success of our products and services.
Certified Quality
At the same time, we have obtained certifications, approvals, and technical opinions recognizing the quality of our "Made in France" work. We strive to meet your "Quality" requirements with our numerous certifications, "Costs" with prices among the best in the market, and "Responsiveness" with unbeatable lead times.