What is self-regulating heating cable?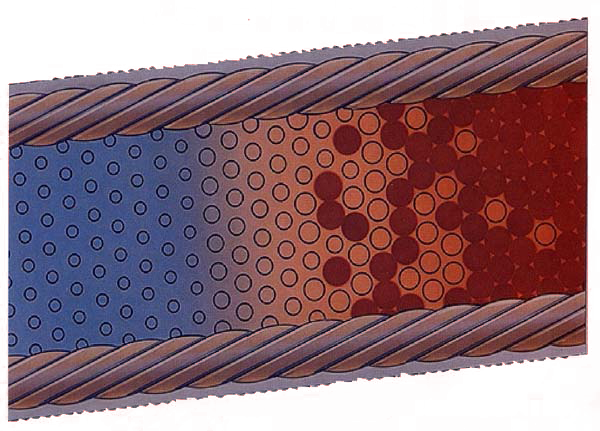 It is a heating cable formed by a semi-conductive matrix inserted between two conductors, to which an electric voltage is applied.
The more the matrix heats up, the more its resistance increases, until the cable reaches thermal equilibrium with its surrounding environment. At stabilization, the resistance is maximum and the power dissipated is minimum.
Its construction is similar to resistors supplied in parallel, whose calorific power is independent of the length of the cabl
What are the advantages of heating cables?
Heating cables, tracers, ribbons, or self-regulating or self-limiting heating cords can save energy.

In addition to this, as the powers per meter are independent of the cable length, the cables cut to the exact length desired without changing the power per meter. They are more robust, and have a longer life span.

Inherently, it is not possible to exceed the maximum temperature for which they are designed which brings an additional security (this is valid for all our self-regulating heating cables).
What are the main applications, where electrical self limiting heating cables are used?
Self-regulating heating cables have two main functions: frost protection and maintenance at low, medium or high temperatures.
Frost protection of pipes, tanks, containers ....
Defrosting gutters and gutter descents.
Defrosting door seals in cold rooms.
Roof snow removal.
Temperature maintenance of pipes, tanks, containers ...
Download Self Regulating Heating Cables Datasheet